Free Shipping to all USA!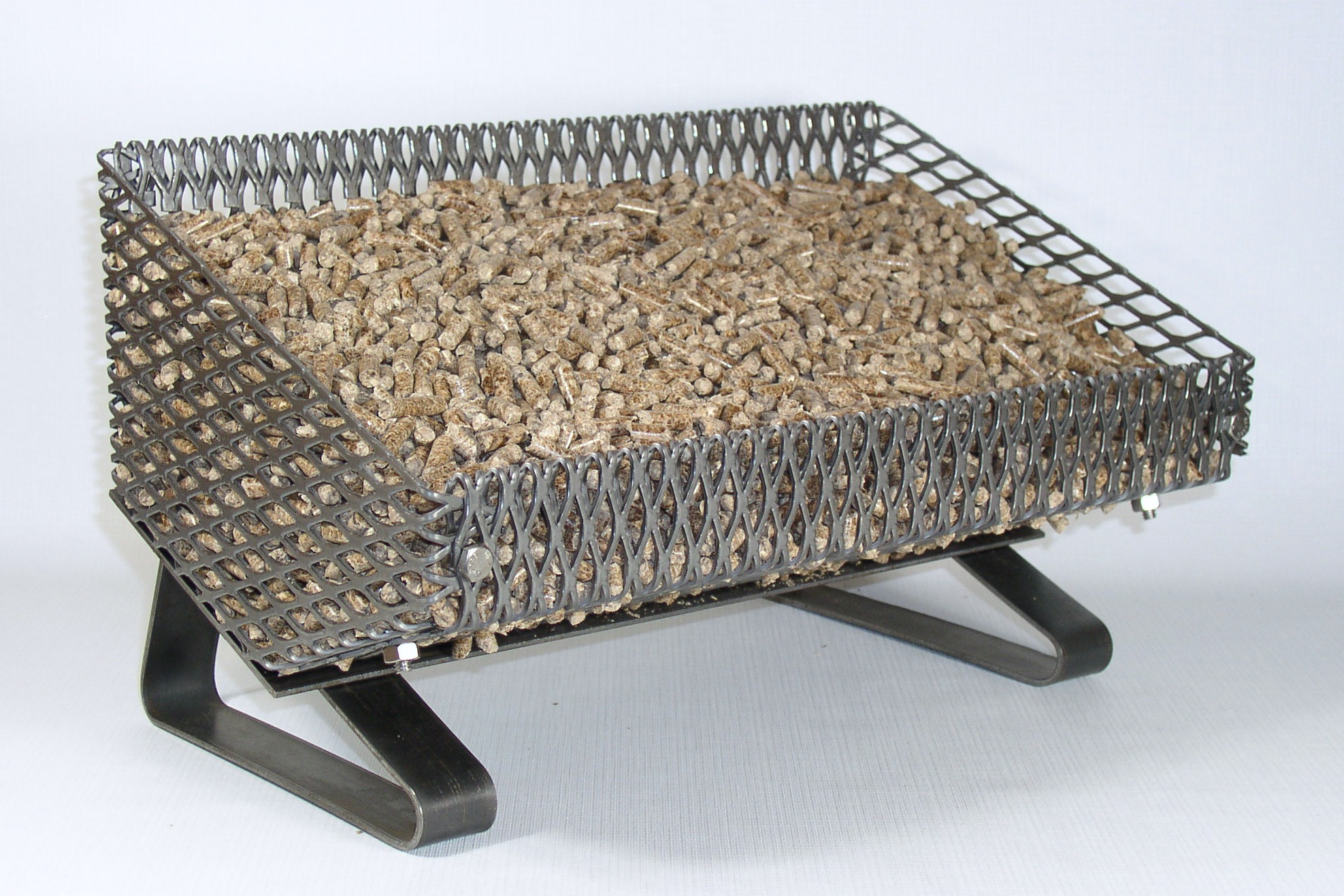 Enjoy the convenience of burning wood pellets in your wood stove with a Pelleteer pellet basket. No more cord wood to stack! No expensive pellet stove to buy! Heavy gauge all metal construction make the Pelleteer the perfect compliment to your wood stove. Conveniently burn wood pellet fuel instead of hauling around cord wood and fussing with kindling.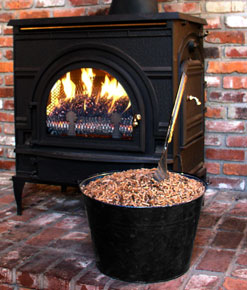 The Pelleteer takes the hassle out of your wood stove. It easily lights and is made to work passively with your woodstove or fire place. It doesn't require an external blower or any attachments. It's wedged bottom design emulates a wedge of wood that is perfectly positioned for maximum air flow.
The Pelleteer was primarily designed to work with your wood stove, but it can be used in a variety of ways. It can also be used in your fireplace or outdoors. Burn wood pellets or clean dry wood scraps. Fires are kept small, contained, manageable and safe.